Welcome to CRM Bot Community
CRM Bot Community has been created to assist CRM Users with their day to day activities through an intelligent Microsoft Teams chatbot interface. It's free, extendable, secure & powerful chatbot that can be installed on your CDS environment in under 5 minutes!
Click on a link below to see in-depth demonstration of the concept, or read through these short series of articles to get onboarded.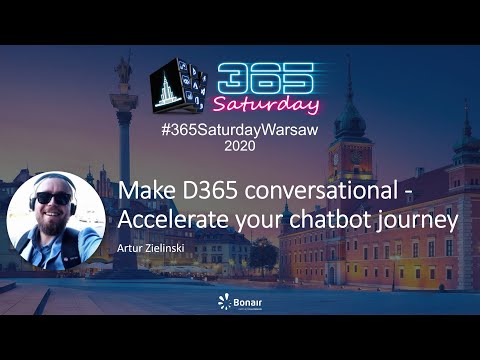 Capabilities
Searching your data
CRM Bot Community is driven by the Power Automate engine - through our custom connector you can interrogate your CDS database and display interactive Adaptive Cards for these entities:
Accounts
Contacts
Leads
Opportunities
Notes
Products

Activities

Tasks
Phone Calls
Appointments
Due to Adaptive Cards limitations you can only display six results at a time, but thanks to our ability to search by any field value you can always narrow down your query. For example, by typing "Search Accounts Consolidated" you will get all Accounts that have the word "Consolidated" in the title (yes, it works essentially as a wildcard search).
Additional Entity Types
Due to popular demand, we have recently increased the number of entities CRM Community Bot recognises out of the box. Here is a list of additional entities (with synonyms) that you can expect your chatbot to get when searching or displaying values:
Forecasts(prediction, guess, calculation, projection, estimate)
Quotes
Orders
Invoices(Bill, Charge, Statement)
Competitor(Rival, competitors, competing)
Work Orders(Installations, Maintenance, Repairs)
Price list Item(Sale Price, Standard Price, Product Price, price item)
Services(Resource, Solution, Facility, Assistance)
Contract(Agreement, Commitment, Settlement, Deal)
Customer Asset(Property, Resource, Estate, Holding, Possession, Goods, Valuables)
Event(events, gigs, gatherings)
Important Note: The additional entity types are NOT included in the list of flows you get with the product. That means that if you want to use any of the entities in the list above you have to build your own flow actions (it's extremely straightforward, just copy the scope for the "core" entity and adjust to fit your needs.
Interactive Cards & Actions
Chatbots live and die by their interactivity & ease of use. This is why CRM Bot Community uses Adaptive Cards to display your results in clear, concise & elegant manner. Here is what you can do with any record you find:
Update data directly within the card
Add a Note/ Task / Activity
Upload a File (added as a Note under the chosen record)
Change Status Reason (CRM Bot will adjust list of statuses based on the entity you are working with)
Show Related Data
Working with Links & Buttons
Any link you click will automatically adapt to your needs and device. If you click on a telephone link from your mobile - you'll make a call, if you click on the address, it will take you to your chosen navigation app, clicking on a name of a record will take you to your CRM form.
Talking to your CRM
CRM Bot Community uses powerful natural language understanding capabilities to offer you the ability to converse with your CRM system in unprecedented manner. For a full list of commands & capabilities click here.
Activity Summary
When you say "Hi", CRM Bot Community greets you with a list of activities for today. You can also use "My Day" command to show your outlook calendar.
You are able to specify the time & recurrence of a daily summary screen - this is a great way to ensure all your sales users are staying up to date, motivated & informed about what they need to focus on next. CRM Bot Community makes it super easy to take control of your busy schedule.
Pro-active Messaging
Tired of getting loads of unwanted emails into your inbox? Afraid of not being kept up to date on what's going on in your CRM? CRM Bot Community offers a set of built-in pro-active capabilities:
out of the box, everytime somebody else assigns you a new record (account, contact, opportunity, lead, activity) you will be immediately notified in Teams
once a day you will get an activity summary (you can customise how often & what time that happens)
through our extensive customisation capabilities you can design your own triggers, truly taking control of how & when you & your team are being kept up to date
Get in touch!

If you are interested in building a truly powerful chatbot for your company, please get in touch. Our development team is able to help with any chatbot project - whether it's B2C, B2B or a hybrid model. We support all major platforms and are ready to make your dream a reality. For more information, get in touch!